Discover the latest release of ERGOSS Flight Data Monitoring & Analysis Software.
REGISTER FOR AN INTERACTIVE WEBCAST
Fill this form and we will contact you to schedule an interactive demonstration of SARA.
Leave us a day/time slot that works best for you and we will do our best to match it. If you do not find a slot in the proposed ones, feel free to say so in the comment section.
[caldera_form id="CF5d03532833fcb"]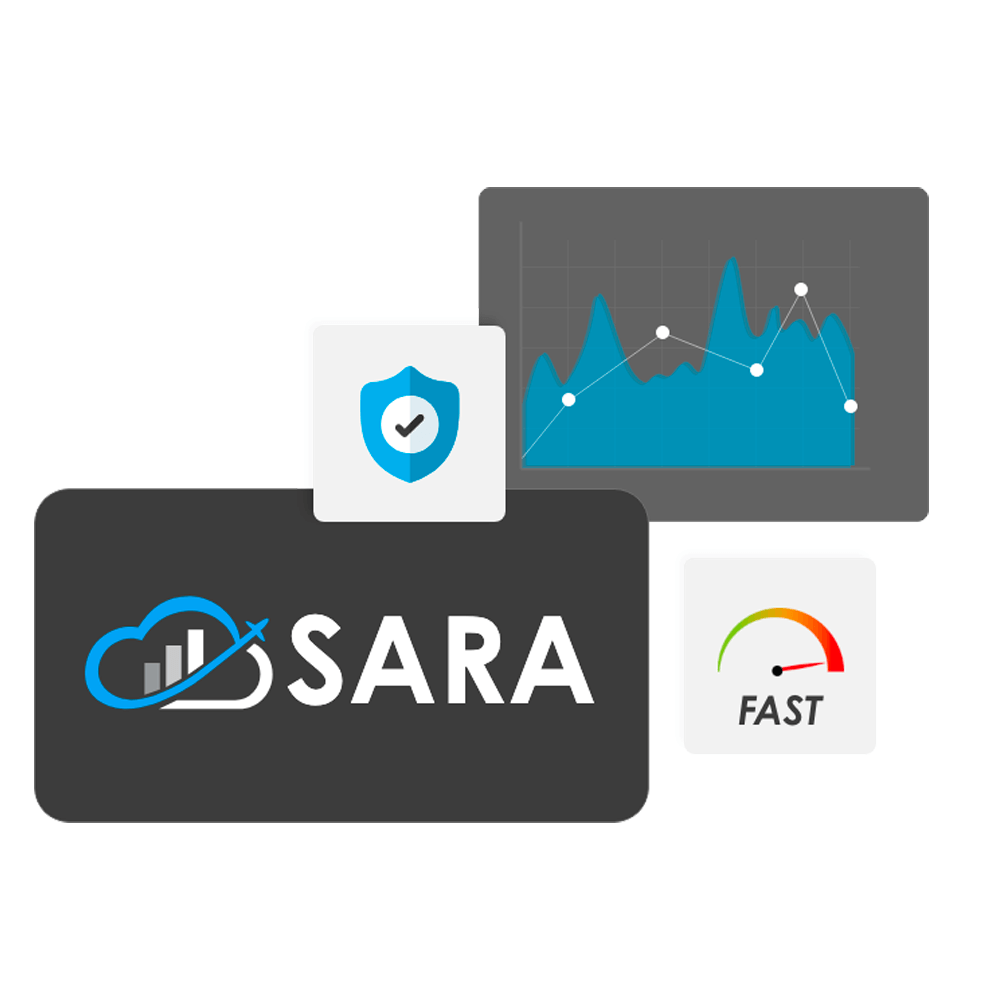 ERGOSS is the leading provider of modern and innovative solutions, tools and services for Flight Data Analysis (FDA), which encompasses FDM / FOQA / H-FDM / MOQA and Flight Investigation. Our Team cumulates decades of experience and expertise into FDA which ranges from lead aircraft manufacturers' test pilots; to expert into computer science & data mining and the constant feedback from our customers.
Our mission is to deliver the most efficient and comprehensive tools to address your FDA strategy and to help with your environmental challenges (fuel reduction programs, CO2 emissions, noise abatement, etc…). We understand this can only be achieved with the best of breeds solution along with the best product support team there is in the industry to deliver our promises. Each aircraft operator comes with its specific needs. We are not another one-fit-all solution provider and work with our users on a partnership basis rather than a vendor-customer relationship. We make it a point to make your successes our successes. SARA by ERGOSS is the culmination of 10 years of hard work on new technologies and Flight Data Analysis strategies in cooperation with some of the best experts in the industry and our customers.
SARA is a powerful and innovative web based Flight Data Monitoring set of tools designed to assist you in spending less time with routine analysis and events validations so you can focus your efforts on what matters most to your FDA strategy and your own SPI's. SARA automatically points out flights of interests, some emerging adverse trends while also constantly monitoring your SPI's and corrective actions thanks to some unique reporting tools and user-customizable dashboards. With the quick disappearance of the PC-based softwares in favor of mobile platforms and the ever-growing implementation of tablets as EFB, the use of the latest web technologies is a natural evolution for FDA tools and a guaranteed accessto your data anytime, anywhere. Switching to SARA is a safe investment for your long term FDA strategy.
WHY IS EVERYONE TALKING ABOUT SARA ?
Innovative & Unique Features
From custom & dynamic dashboards down to a single flight analysis, SARA helps you save time and efforts to better focus on your data and what really matter to your operations.
Built natively for the cloud (not another PC-based solution hosted on virtual machines), you benefit from all the cloud has to offer with SARA being seamlessly updated to the latest technologies and features from Microsoft Azure. And is constantly updated and optimized with the latest web technologies with quick release cycles.
Fastest & Most Advanced Analysis
Test your new or modified events and snapshots in real-time. Replay 1M flight under 45 minutes. Down to the bit analysis for better precision and less fake positives. Only with SARA!
Exclusive Actionable Reports
Dynamic pages and contextual reports are always 1-click away. Drill-down to a single fight from any reports. Open DB, integrate with your external BI of choice and drill-down to a single flight into SARA! Complete API, user-defined automations (ex. push to SMS) and integrate SARA with other PC or cloud systems.
The Right Price, Easy to Use & Maintain
The best of breeds FDA solution at a competitive price. Ask us about our Fidelity Discount Program.
SARA is features-packed yet so easy to use. You are good to go after a short 2hrs online training.
As a cloud solution, you will see no IT costs and we take care of all updates and new version release for you.
– An intuitive and powerful way to classify events and flights of interest with your very own taxonomy.
– Quick access to the information from similar flights or events while validating or investigating your data.
– Re-use past analyses and results, get greater insights and answers, save some valuable time.
Smart Global Filters
– Point and click to create a new filter, save your filters and set them as favorite. SARA offers the most intuitive data filter implementation.
– Single page technology: set one filter – and it remains active for all pages you navigate through in SARA until the work is done and the filter is cleared. Information is always at reach, regardless what you are working on in SARA.
– A productive way to dig into your data and look into pre-built trends and statistical reports while keeping the focus on the specific set of data you are working on.
Flight Share
– Share any flight among users and with other departments with full control about the data and data representations you are willing to share.
– Get prompt feedback from your crews about some specific events and/or flights of interest.
– Request the assistance from other analysts from inside or outside your FDA team.
– Selectively share findings, analysis and proposed actions across your organization. Streamline and accelerate the decision process.
What-If Analysis
– Envisioned for years in the field of FDA, ERGOSS is the first provider to deliver solutions and adequate response times that finally make What-If Analysis a reality.
– If you are unfamiliar with What-If Analysis, please feel free to contact us for more information about this key feature from SARA.
RELY ON THE LATEST TECHNOLOGIES
The best and latest technologies combined with constant innovation makes for a safe investment for the years to come.
100% Web based
. Based on the best and latest web technologies, SARA delivers a desktop experience that runs faster than most, if not all, PC-based solutions.
. Your data anytime, anywhere – no need to dedicate a powerful workstation and/or a slow and poorly secured VPN access that only one user at a time can use.
. Countless concurrent users at no extra cost.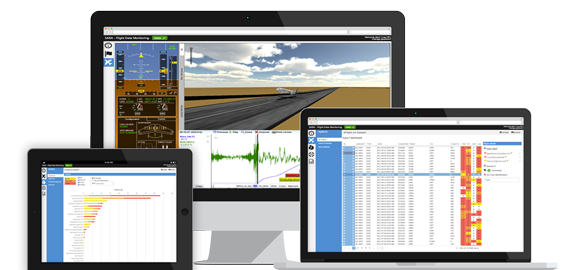 The power of the cloud
. Hosted by AZURE – the Cloud by Microsoft: we offer the fastest data processing (and replay) and delivery with highly secured, international accesses and guaranteed speed.
. SARA can integrate seamlessly with PC-based and other cloud-based applications.
. No IT cost: no maintenance, no complex update to install on PC's and servers, no backups to maintain.
. SARA is always up to date, we take care of this for you. This is your guarantee to always run the latest and greatest release of SARA, and to get access to its latest features.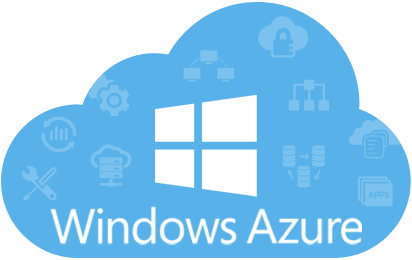 Precise data analysis
. Regardless the recording rate of your data (256wps, 512wps, 1024wps, 2048wps and higher) they ara processed and displayed at their native rate to ensure a precise down-to-the-bit event detection, touchdown detection, snapshots, etc. The same way a flight Investigation tool does.
. SARA's down-to-the-bit flight data processing also ensures far fake-positives for your events and a much better trust into your snapshots.
Industry standard and open database
. SARA relies on MS SQL Server with secured views on the database. This ensures that any changes to the database from one version of SARA to another will not affect any connectors you may have built with any external tools to query your data.
. Ready for seamless and secured integration with advanced BI systems.
. Ready for data mashup (i.e. SMS, dispatch, fuel, etc…).
. Ready for Big Data.
Please fill the form below to tell us how we can help or to learn more about SARA.